Details on Dungeon Keeper 1 maps pack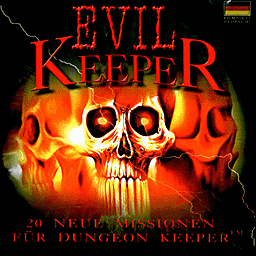 Evil Keeper
Name: Evil Keeper 1.0.0
Kind: DK Campaign, Created 18 Sep 1997
Maps: 20 (full campaign, no secrets)
Authors: Bernd Degen, Christian Vogt, Ponx
Copyright: Digital Media

Download it:
German/multilingual
French version
A campaign for DK, originated and released in Germany. Contains not only maps, but also speaker introductions to all the levels. The individual land names are not fictitious, but taken from an address book. The campaign was originally made using early version of UnDed, therefore it had some errors. Those are now fixed.
The original Evil Keeper CD contains a startup menu - simple, but in a good keeper-like style.
See remake of the Evil Keeper autostart menu, or the HTML version of original installation guide.
List of levels included:
---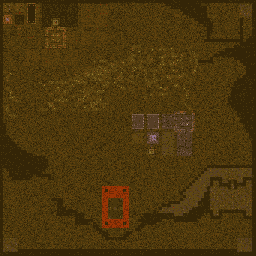 Name: Frohenwalde 1.1.0
Author: Bernd Degen, Created on 21 Sep 1997
Keepers: Red, Blue
Pool: Dragon, Dark Mistress, Warlock, Bile Demon, Vampire Hell Hound, Tentacle, Orc
Objects on map:
Creatures: 32, Traps: 1, Doors: 2, Items: 202
Dungeon hearts: 2, Hero gates: 3, Special Boxes: 2
Description: Evil Keeper campaign
---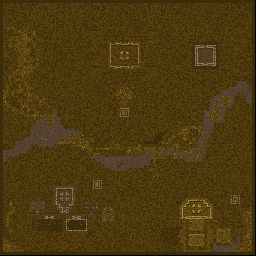 Name: Gontringen 1.1.0
Author: Bernd Degen, Created on 21 Sep 1997
Keepers: Red, Blue, Green
Pool: Troll, Dragon, Demon Spawn, Dark Mistress, Warlock Bile Demon, Vampire, Hell Hound, Tentacle, Orc
Objects on map:
Creatures: 11, Traps: 1, Doors: 12, Items: 136
Dungeon hearts: 3, Hero gates: 0, Special Boxes: 2
Description: Evil Keeper campaign
---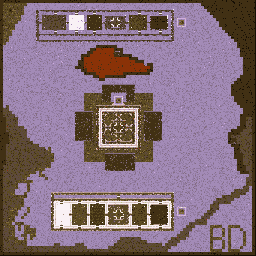 Name: Gutenberg 1.1.0
Author: Bernd Degen, Created on 21 Sep 1997
Keepers: Red, Blue, Green
Pool: Horned Reaper, Skeleton, Troll, Dragon, Demon Spawn Dark Mistress, Warlock, Bile Demon, Vampire, Hell Hound Tentacle, Orc
Objects on map:
Creatures: 12, Traps: 0, Doors: 21, Items: 219
Dungeon hearts: 3, Hero gates: 0, Special Boxes: 4
Description: Evil Keeper campaign
---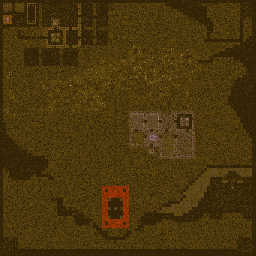 Name: Hildburghausen 1.1.0
Author: Bernd Degen, Created on 21 Sep 1997
Keepers: Red, Blue
Pool: Dragon, Dark Mistress, Warlock, Bile Demon, Vampire Hell Hound, Tentacle, Orc
Objects on map:
Creatures: 32, Traps: 1, Doors: 2, Items: 233
Dungeon hearts: 2, Hero gates: 3, Special Boxes: 2
Description: Evil Keeper campaign
---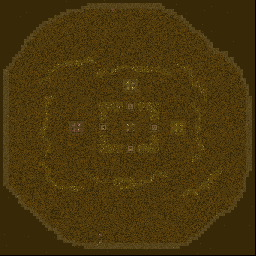 Name: Unter-Uhlstedt 1.1.0
Author: Bernd Degen, Created on 21 Sep 1997
Keepers: Red, Blue, Green, Yellow
Pool: Troll, Dragon, Demon Spawn, Dark Mistress, Warlock Bile Demon, Vampire, Hell Hound, Tentacle, Orc
Objects on map:
Creatures: 36, Traps: 0, Doors: 0, Items: 38
Dungeon hearts: 4, Hero gates: 0, Special Boxes: 1
Description: Evil Keeper campaign
---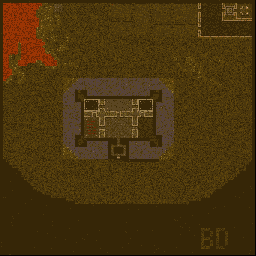 Name: Neu-Schonau 1.1.0
Author: Bernd Degen, Created on 21 Sep 1997
Keepers: Red
Pool: Horned Reaper, Troll, Dragon, Demon Spawn, Dark Mistress Warlock, Bile Demon, Vampire, Hell Hound, Tentacle Orc
Objects on map:
Creatures: 20, Traps: 5, Doors: 4, Items: 106
Dungeon hearts: 1, Hero gates: 2, Special Boxes: 3
Description: Evil Keeper campaign
---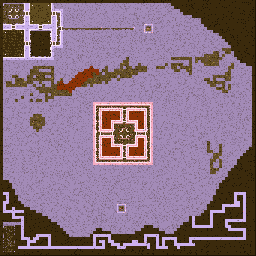 Name: Klagenfurt (Austria) 1.1.0
Author: Bernd Degen, Created on 21 Sep 1997
Keepers: Red, Blue
Pool: Horned Reaper, Troll, Dragon, Demon Spawn, Dark Mistress Warlock, Bile Demon, Vampire, Hell Hound, Tentacle Orc
Objects on map:
Creatures: 30, Traps: 0, Doors: 21, Items: 147
Dungeon hearts: 2, Hero gates: 0, Special Boxes: 2
Description: Evil Keeper campaign
---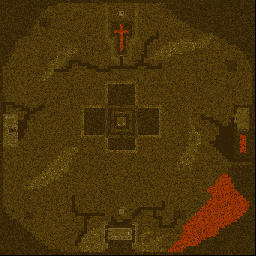 Name: Stillertal 1.1.0
Author: Bernd Degen, Created on 21 Sep 1997
Keepers: Red
Pool: Horned Reaper, Troll, Dragon, Demon Spawn, Dark Mistress Warlock, Bile Demon, Vampire, Hell Hound, Tentacle Orc
Objects on map:
Creatures: 30, Traps: 0, Doors: 12, Items: 84
Dungeon hearts: 1, Hero gates: 4, Special Boxes: 0
Description: Evil Keeper campaign
---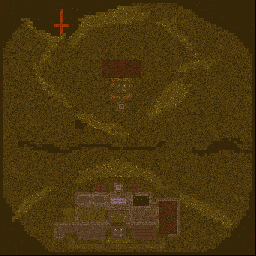 Name: Gackenhof an der Wasserkuppe 1.1.0
Author: Bernd Degen, Created on 21 Sep 1997
Keepers: Red, Blue
Pool: Horned Reaper, Troll, Dragon, Demon Spawn, Dark Mistress Warlock, Bile Demon, Vampire, Hell Hound, Tentacle Orc
Objects on map:
Creatures: 76, Traps: 0, Doors: 16, Items: 160
Dungeon hearts: 2, Hero gates: 4, Special Boxes: 1
Description: Evil Keeper campaign
---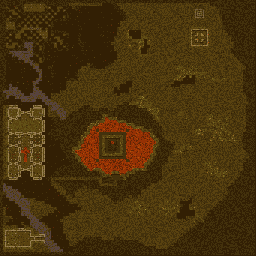 Name: Feuerfingen 1.1.0
Author: Bernd Degen, Created on 21 Sep 1997
Keepers: Red
Pool: Horned Reaper, Troll, Dragon, Demon Spawn, Dark Mistress Warlock, Bile Demon, Vampire, Hell Hound, Tentacle Orc
Objects on map:
Creatures: 45, Traps: 15, Doors: 14, Items: 317
Dungeon hearts: 1, Hero gates: 3, Special Boxes: 4
Description: Evil Keeper campaign
---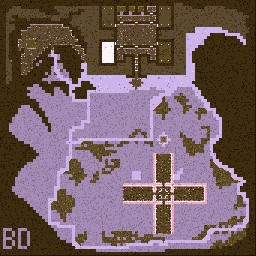 Name: Grub bei Neukirchen 1.1.0
Author: Bernd Degen, Created on 21 Sep 1997
Keepers: Red
Pool: Horned Reaper, Troll, Dragon, Demon Spawn, Dark Mistress Warlock, Bile Demon, Vampire, Hell Hound, Tentacle Orc
Objects on map:
Creatures: 34, Traps: 3, Doors: 14, Items: 373
Dungeon hearts: 1, Hero gates: 2, Special Boxes: 4
Description: Evil Keeper campaign
---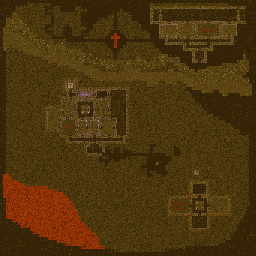 Name: Gotham City 1.1.0
Author: Bernd Degen, Created on 21 Sep 1997
Keepers: Red, Blue
Pool: Horned Reaper, Troll, Dragon, Demon Spawn, Dark Mistress Warlock, Bile Demon, Vampire, Hell Hound, Tentacle Orc
Objects on map:
Creatures: 65, Traps: 8, Doors: 37, Items: 470
Dungeon hearts: 2, Hero gates: 1, Special Boxes: 3
Description: Evil Keeper campaign
---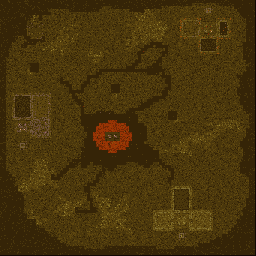 Name: Bad Tolz 1.1.0
Author: Bernd Degen, Created on 21 Sep 1997
Keepers: Red, Blue, Green
Pool: Horned Reaper, Troll, Dragon, Demon Spawn, Dark Mistress Warlock, Bile Demon, Vampire, Hell Hound, Tentacle Orc
Objects on map:
Creatures: 25, Traps: 0, Doors: 4, Items: 185
Dungeon hearts: 3, Hero gates: 0, Special Boxes: 3
Description: Evil Keeper campaign
---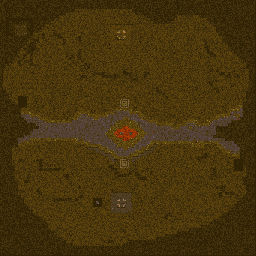 Name: Hameln 1.1.0
Author: Bernd Degen, Created on 21 Sep 1997
Keepers: Red, Blue
Pool: Horned Reaper, Troll, Dragon, Demon Spawn, Dark Mistress Warlock, Bile Demon, Vampire, Hell Hound, Tentacle Orc
Objects on map:
Creatures: 10, Traps: 18, Doors: 0, Items: 87
Dungeon hearts: 2, Hero gates: 0, Special Boxes: 3
Description: Evil Keeper campaign
---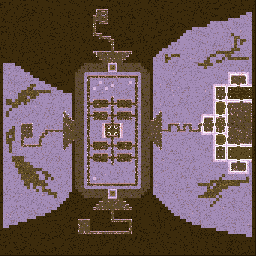 Name: St. Goar 1.1.0
Author: Bernd Degen, Created on 21 Sep 1997
Keepers: Red
Pool: Horned Reaper, Troll, Dragon, Demon Spawn, Dark Mistress Warlock, Bile Demon, Vampire, Hell Hound, Tentacle Orc
Objects on map:
Creatures: 15, Traps: 15, Doors: 14, Items: 228
Dungeon hearts: 1, Hero gates: 5, Special Boxes: 3
Description: Evil Keeper campaign
---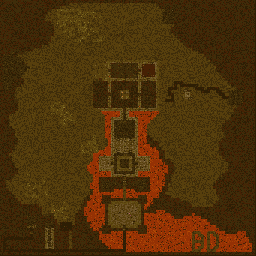 Name: Hammerburg 1.1.0
Author: Bernd Degen, Created on 21 Sep 1997
Keepers: Red
Pool: Dragon, Dark Mistress, Warlock, Bile Demon, Vampire Hell Hound, Tentacle, Orc
Objects on map:
Creatures: 39, Traps: 3, Doors: 14, Items: 155
Dungeon hearts: 1, Hero gates: 4, Special Boxes: 4
Description: Evil Keeper campaign
---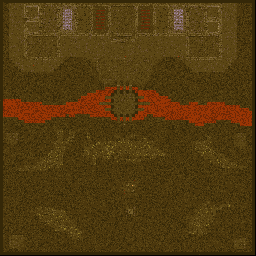 Name: Ofenloch 1.1.0
Author: Bernd Degen, Created on 21 Sep 1997
Keepers: Red
Pool: Horned Reaper, Troll, Dragon, Demon Spawn, Dark Mistress Warlock, Bile Demon, Vampire, Hell Hound, Tentacle Orc
Objects on map:
Creatures: 28, Traps: 36, Doors: 21, Items: 260
Dungeon hearts: 1, Hero gates: 2, Special Boxes: 2
Description: Evil Keeper campaign
---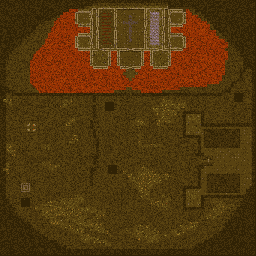 Name: Bruhnsbuttel 1.1.0
Author: Bernd Degen, Created on 21 Sep 1997
Keepers: Red
Pool: Horned Reaper, Troll, Dragon, Demon Spawn, Dark Mistress Warlock, Bile Demon, Vampire, Hell Hound, Tentacle Orc
Objects on map:
Creatures: 27, Traps: 0, Doors: 13, Items: 284
Dungeon hearts: 1, Hero gates: 3, Special Boxes: 3
Description: Evil Keeper campaign
---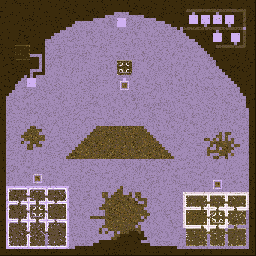 Name: Klingenhagen 1.1.0
Author: Bernd Degen, Created on 21 Sep 1997
Keepers: Red, Blue, Green
Pool: Horned Reaper, Troll, Dragon, Demon Spawn, Dark Mistress Warlock, Bile Demon, Vampire, Hell Hound, Tentacle Orc
Objects on map:
Creatures: 59, Traps: 0, Doors: 0, Items: 214
Dungeon hearts: 3, Hero gates: 0, Special Boxes: 5
Description: Evil Keeper campaign
---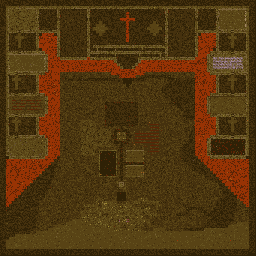 Name: Felsenstein 1.1.0
Author: Bernd Degen, Created on 21 Sep 1997
Keepers: Red
Pool: Horned Reaper, Skeleton, Troll, Dragon, Dark Mistress Warlock, Bile Demon, Vampire, Hell Hound, Tentacle Orc
Objects on map:
Creatures: 46, Traps: 22, Doors: 25, Items: 576
Dungeon hearts: 1, Hero gates: 10, Special Boxes: 8
Description: Evil Keeper campaign
---
Maps viewed: 20
Download it:
German/multilingual
French version
---