Details on Dungeon Keeper 1 maps pack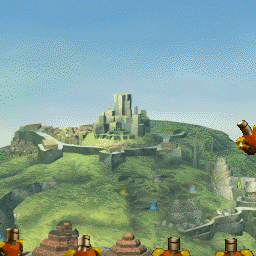 Another Dungeon - The Story of another Evil
Name: Another Dungeon 1.2.0
Kind: DK Campaign, Created 8 November 2010
Maps: 26 (full campaign + secrets + moon)
Author: Deethe

Download it:
KeeperFX version (en/jpn)
Original version (jpn)
Another Dungeon is a campaign made in Japan, whith more story focus. The story takes place in the same world as the original campaign, but years later.
The difficulty is aimed to be slightly harder than the Deeper Dungeon levels, and the player is not expected to know tricks or bugs to win.
The Dungeon Keeper version replaces the original levels, and has the full story in Japanese. The KeeperFX version plays in both English and Japanese.
To play the campaign in KeeperFX, use version 0.4.9 or later.
Download it:
KeeperFX version (en/jpn)
Original version (jpn)
See a walkthrough (In japanese, use a translator if needed!)
---