List of Standalone Dungeon Keeper 1 maps
---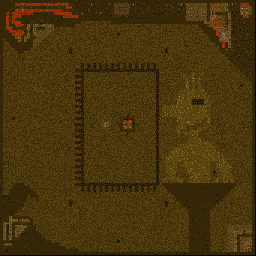 Name: Homofelix 1.2.0
Author: Rangex, Created on 27 Mar 2004
Keepers: Red, White
Pool: Troll, Dragon, Demon Spawn, Dark Mistress, Warlock, Bile Demon, Spider, Orc
Objects on map:
Creatures: 120, Traps: 24, Doors: 20, Items: 79
Dungeon hearts: 2, Hero gates: 0, Special Boxes: 1
Description: This region is an Arcadia of underground - full of wealth and vast spaces to manage. Unfortunately, bilious tribe of heroes under the leadership of Timothy Winesoaker have already weaven a nest in the north. What's worse, those penuries have been able to sense your presence, so their assault troops will soon arrive here. English and Polish translations included.
---
Maps viewed: 1
---