List of Standalone Dungeon Keeper 1 maps
---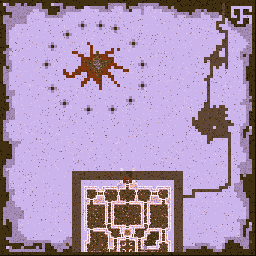 Name: The Portal 1.1.0
Author: Steve Tupper, Created on 12 Jul 1998
Keepers: Red
Pool: Archer, Monk, Knight, Tunneller, Thief
Objects on map:
Creatures: 71, Traps: 6, Doors: 26, Items: 350
Dungeon hearts: 1, Hero gates: 1, Special Boxes: 5
Description: Dark times have come to the lands of the Knights, an unusually dark, long winter grips the land and now scouts from the North have brought you disturbing news. A strange structure has appeared from nowhere at the ancient Standing Stones of Aberfras, spitting the land asunder. Fearing an attack your superiors have sent you to investigate.
---
Maps viewed: 1
---