List of Standalone Dungeon Keeper 1 maps
---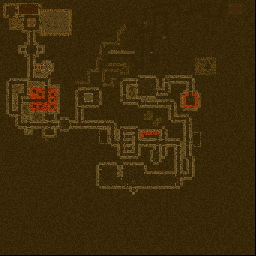 Name: Long walk 1.2.6
Author: BlackDawn, Created on 18 Jun 1998
Keepers: Red, White
Pool:
Objects on map:
Creatures: 59, Traps: 6, Doors: 47, Items: 280
Dungeon hearts: 2, Hero gates: 5, Special Boxes: 5
Description: This is a hard level. It is intended for first person play. You start off with your dungeon entirely built, but unable to build much futher. In addition, you have only a select few minons. A horned reaper (level 10), 2 vapires and 2 mistresses, also level 10. Beware, Horny gets angry fast, and will go on a rampage. Don't let him get to your imps, as you cannot create more. You must go through the dungeon, destroying all you see. All enemies must be destroyed to win.
---
Maps viewed: 1
---