List of Standalone Dungeon Keeper 1 maps
---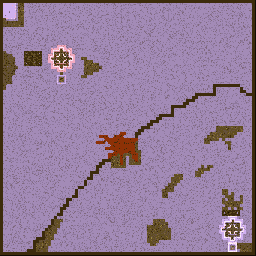 Name: The Lava Hole 1.1.0
Author: BlackDawn, Created on 17 Jun 1998
Keepers: Red, Blue
Pool:
Objects on map:
Creatures: 11, Traps: 9, Doors: 0, Items: 56
Dungeon hearts: 2, Hero gates: 0, Special Boxes: 7
Description: Two dungeons face off with a lava pit in between them. Luckily for you, your opponent cannot build a bridge to your dungeon. This is the second installment of my Starter series. This gives you time to get used to DK without the threat of attack.
---
Maps viewed: 1
---